The villa was built in 1936 on the shores of Lake Leman between Evain-Les-Bains and Switzerland.  The house is full of character and boasts 135m² of living space, with 4 double bedrooms and 1 charming bunk room, with 4 shower rooms and one bathroom.
The lakeside garden with stunning views allows hours to be spent just relaxing or playing Pétanque
The terrace  has direct access to the beach so you can keep cool during the long, hot summers days.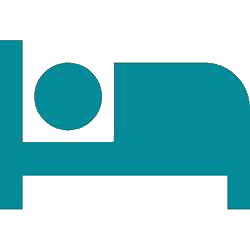 Sleeps 14 (2 under a sloping roof)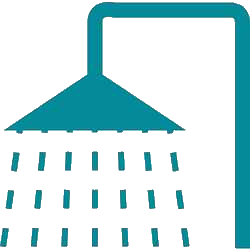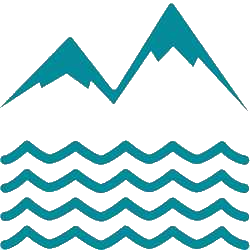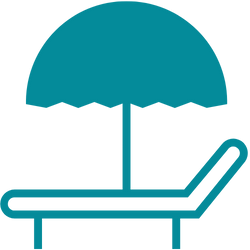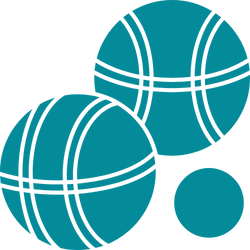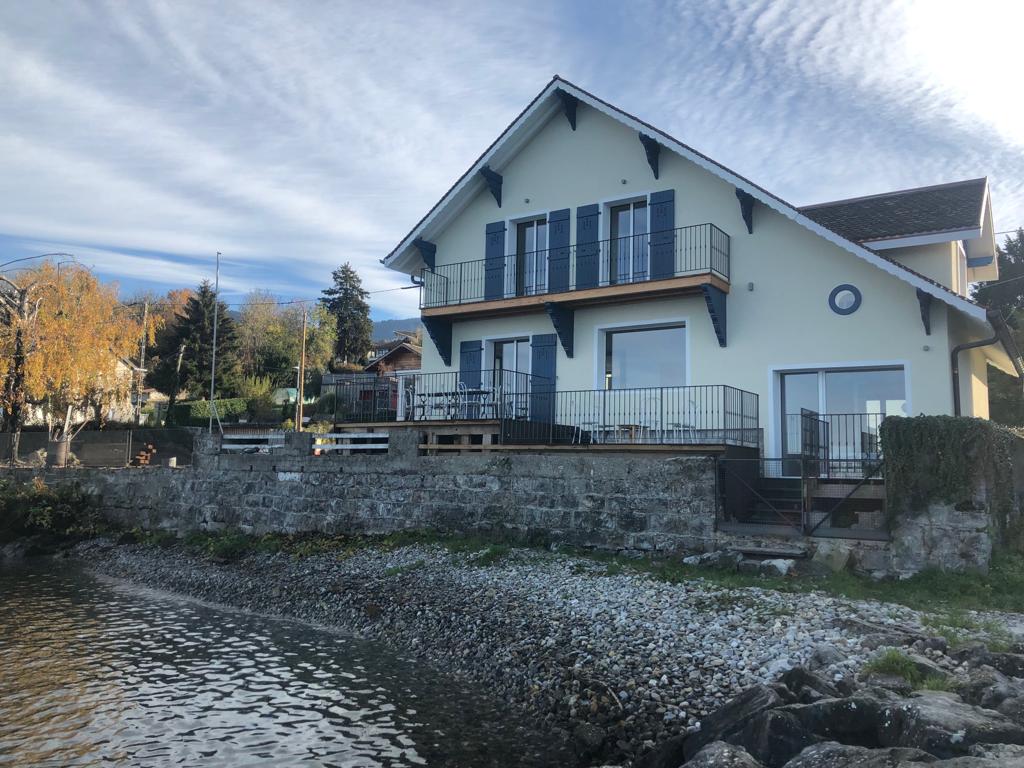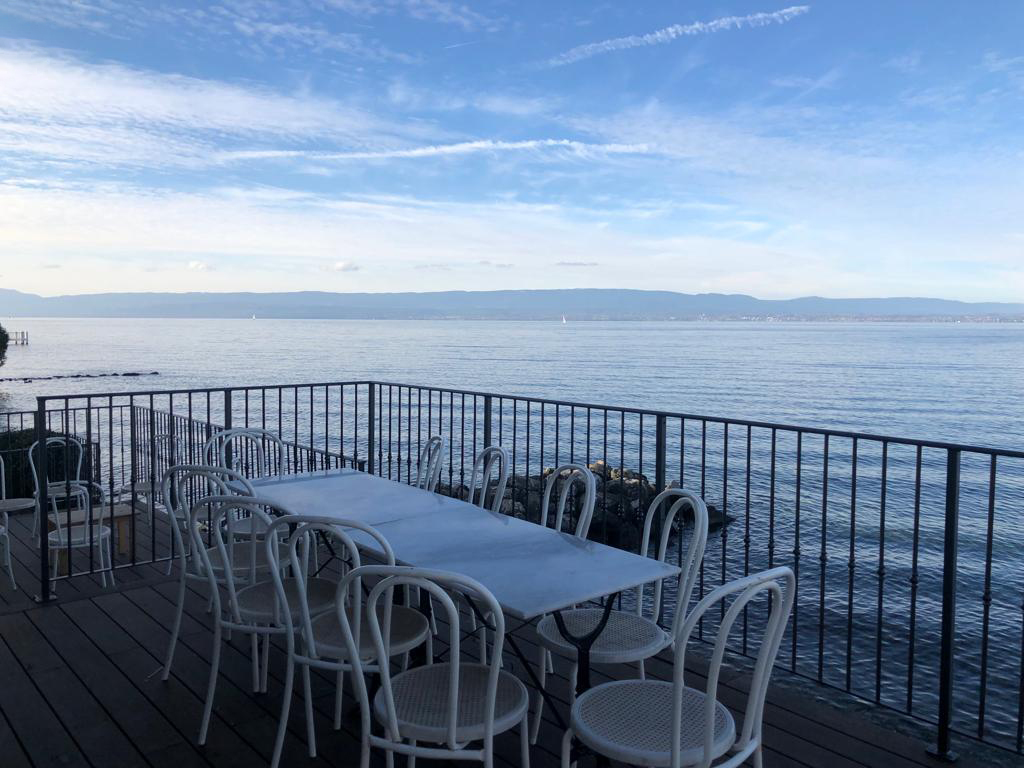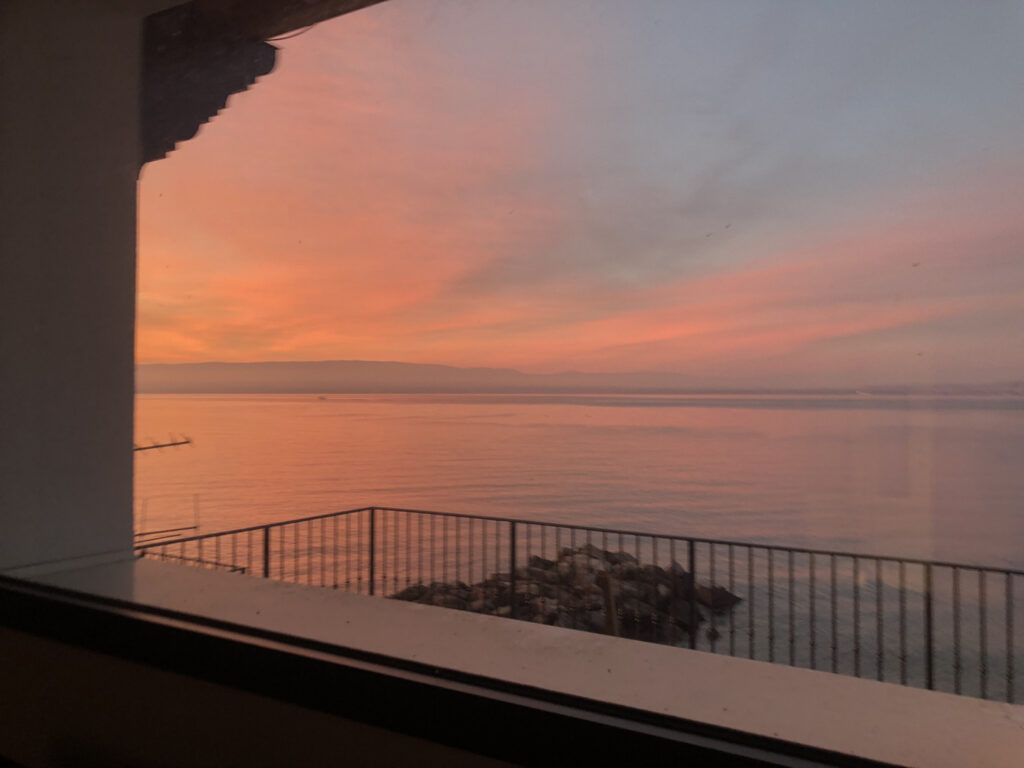 Prices per night with a minimum of 4 nights, with flexible dates.
5% reduction for stays of 5 or 6 nights and 10% for stays of 7 nights or more.
Weekend rate: 910 euros per night with a 2 night minimum. (Friday/Saturday or Saturday/Sunday)
Low season
02/01/23 – 04/02/23

05/03/23 – 08/04/23

01/10/23 – 22/12/23
Average season
04/02/23 – 04/03/23

08/04/23 – 07/07/23

02/09/23 – 30/09/23
Location: Maxilly-sur-Leman (Evian)
Type: Detached Villa
Lakeside
Capacity, 14 people(3 high level bunks not suitable for children under 6 years old)
Tourist classification in progress
Animals not allowed
4 bedrooms: double beds 180cm x 200cm (It is possible to seperate the beds into singles)
Dormitory; 6 single beds 80cm x 200cm (Please note that 3 of the beds are at a higher level and are not suitable for children under 6.)
Cots for small children are available on request.
Number of rooms : 7
Bedroom s: 4+1 bunk room with 6 single beds
Shower rooms : 4
Bathrooms with bath : 1
Toilets : 3
Living space 138m²
Floors : 3
Dining space for 14
Fan oven
Induction hob
Dining table for 14
Crockery and utensils for 14
Child's high chair
Microwave oven
Fridge
Freezer
Dishwasher
Raclette and Pierrade machines
Fondue stove
Coffee maker
Kettle
Toaster
Tumble drier
Washing machine
Vacumn cleaner
Iron
Internet access
Terrace overlooking the lake
Balconies
TV room and socialising space
Outdoor table for 14 people
Barbeque
Parasol
Garden chairs for 14
Outdoor sofa
300m² of garden
25m² terrace
3 parking spaces, not covered
Distance to Maxilly sur Léman centre 1km
Distance to Evian-Les-Bains centre 3.5km
Distance to ski slopes 10km
Board games
Games for children
French television
Number of televisions:1
Audio system
Pétanque pitch
Bedding included
Towels included
Tea towels included
Electric, water and heating included
Smoking is not allowed in the house
Animals not accepted
Arrival possible from 17h00
Departure 10h00
Please contact us for more information or for special requests.