An area of treasures to explore
Tourist attractions, renowned villages, water sports, mountain activities in the winter and summer,
everything is ready for an intense and varied stay at Villa Galéman !
Our recommendations to visit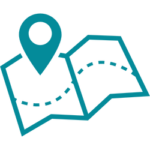 Evian
The fabulous Flottins Village
The funicular railway from Evian – Neuvecelle
The Cachat water source, the source of Evian water
The Palace of light
The water gardens at Pré Curieux
The Evian thermal baths
10 things to see and do in Evian
Lausanne
Take the boat to Lausanne and visit the Olympic museum.
Yvoire
Discover the medieval village of Yvoire, one of the most picturesque in France, explore the "garden of five senses" a botanical garden within the grounds of the chateau.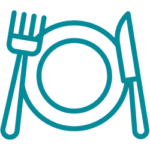 Restaurants in Maxilly :
Food shopping:
Bakery just next to the Villa
Fishmonger : Du Léman à l'Océan
Intermarche supermarket in Lugrin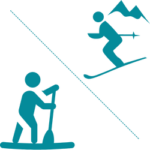 Close to the Villa
Water sports : Stand up paddle hire, sailing, water skiing, wake boarding, towed inflatables, wind surfing, kite surfing…
Evian
Bouveret
Less than 40 minutes from the Villa in the Valais area of Switzerland enjoy Aquaparc ! Aquatic fun for all the family.
Ski resorts
Immerse yourself in nature and discover the superb villages of Bernex and Thollon Les Memises.  At less than 15 minutes from the Villa you can enjoy stunning walks or ski in two family friendly resorts.
The mountain biking paradise of the Portes du Soleil is less than an hour from the Villa, open in the winter and summer.
High above the resort of Chatel le Fantasticable is an unmissable experience !